Kristen MacDiarmid wins Royal LePage OVCA Fall Classic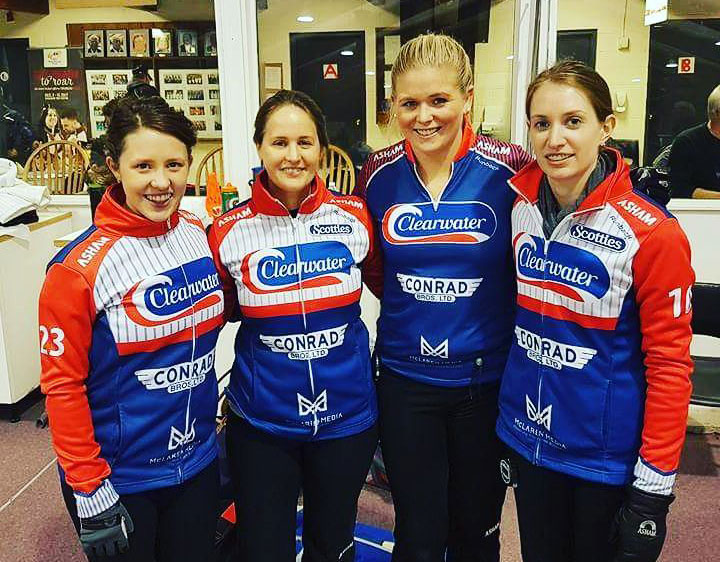 Kristen MacDiarmid (Halifax, NS) wins the Royal LePage OVCA Women's Fall Classic, defeating Isabella Wrana (Sundbyberg, Sweden) 7-5 in an extra end at the North Grenville Curling Club in Kemptville, Canada. MacDiarmid with Marie Christianson at third, Liz Woodworth and Julia Colter on the front end take home the $6,000CDN first place cheque along with 30.512 world ranking points, while Wrana receives $4,000CDN and 23.973 world ranking points for their second place finish.

Wrana opened the scoring stealing 1 in the first end, then forced MacDiarmid to a single in the second end. After a blank end, MacDiarmid stole 3 in the fourth end, added another steal in the fifth end to lead 5-1. Wrana scored 2 in the sixth end, added a steal in the seventh end, another steal in the eighth end to tie the game at 5. Bouncing back in the extra end, MacDiarmid scored 2 for the 7-5 win.

In the semifinals, MacDiarmid defeated Sarah Daniels (Delta, BC) 8-0 and Wrana defeated Cathy Auld (Toronto, ON) 6-4. Daniels and Auld earned $2,200CDN and 18.525 ranking points for their semifinal finishes. In the quarterfinals, MacDiarmid defeated Victoria Moiseeva (St. Petersburg, Russia) 6-5, Wrana defeated Stacie Curtis (St. John's, NL) 7-0, while Daniels defeated Mary-Anne Arsenault (Halifax, NS) 6-3 and Auld defeated Barb Spencer (Winnnipeg, MB) 6-5. Arsenault, Moiseeva, Spencer and Curtis earned $1,400CDN along with 13.076 ranking points for their quarterfinal finishes.

MacDiarmid went 4-2 in the 24 team triple knockout qualifying round. In their opening game, MacDiarmid defeated Susan Froud (Waterloo, ON) 6-3, then won against Daniels 6-5, losing the A-Qualifier game to Moiseeva 11-3. MacDiarmid lost again to Spencer 8-7 in the B-Qualifier dropping them into the C-event where they won 5-4 over Katelyn Wasylkiw (Unionville, ON) and 6-2 against Robyn MacPhee (Charlottetown, PEI) in the C-Qualifier game to advance to the playoffs.