Jill Brothers wins Dave Jones Stanhope Simpson Insurance Mayflower Cashspiel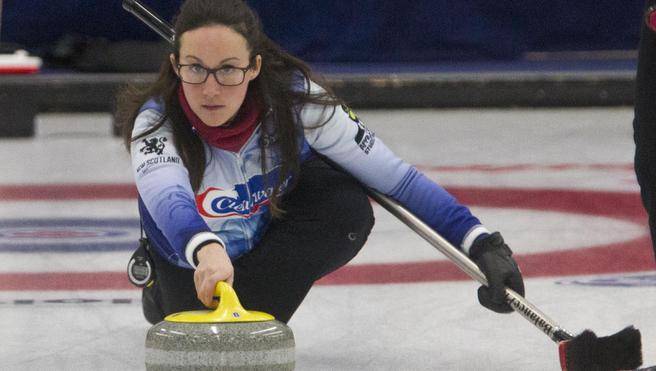 Jill Brothers (Halifax, NS) wins the Dave Jones Stanhope Simpson Insurance Mayflower Cashspiel, defeating Theresa Breen (Halifax, NS) 7-4 at the Mayflower Curling Club in Halifax, Canada. Brothers with Erin Carmody, with Sarah Murphy and Jennifer Brine on the front end take home the $3,000CDN first place cheque along with 21.757 world ranking points, while Breen receives $2,000CDN and 17.095 world ranking points for their second place finish.

Starting with hammer, Brothers scored 2 in the first end, added a steal of 2 in the second end, then added another steal in the third end to open a 5-0 lead. Breen scored 2 in the fourth end, forced Brothers to a single in the fifth end and then scored 2 in the sixth end. In the seventh end, Brothers scored a single and ran Breen out of rocks in the 8th end for the 7-4 win.

In the semifinals, Brothers defeated Mary Myketyn-Driscoll (Halifax, NS) 7-3 and Breen defeated Jennifer Armstrong (Fredericton, NB) 5-3. Armstrong and Myketyn-Driscoll earned $1,500CDN and 13.209 ranking points for their semifinal finishes. In the quarterfinals, Brothers defeated Mary Mattatall (Halifax, NS) 6-3, and Breen defeated Mary-Anne Arsenault (Halifax, NS) 5-3. Mattatall and Arsenault earned $1,200CDN along with 9.324 ranking points for their quarterfinal finishes.

Brothers went 3-1 in the 15 team round-robin pools qualifying round. In their opening game, Brothers lost 7-3 to Colleen Pinkney (Truro, NS), then responded with a 5-2 win over Myketyn-Driscoll. Brothers won against Sarah Mallais (Saint John, NB) 4-3, and Stacie Curtis (St. John's, NL) 7-4 in their final qualifying round match to qualify for the playoff round.