Brendan Bottcher wins Medicine Hat Charity Classic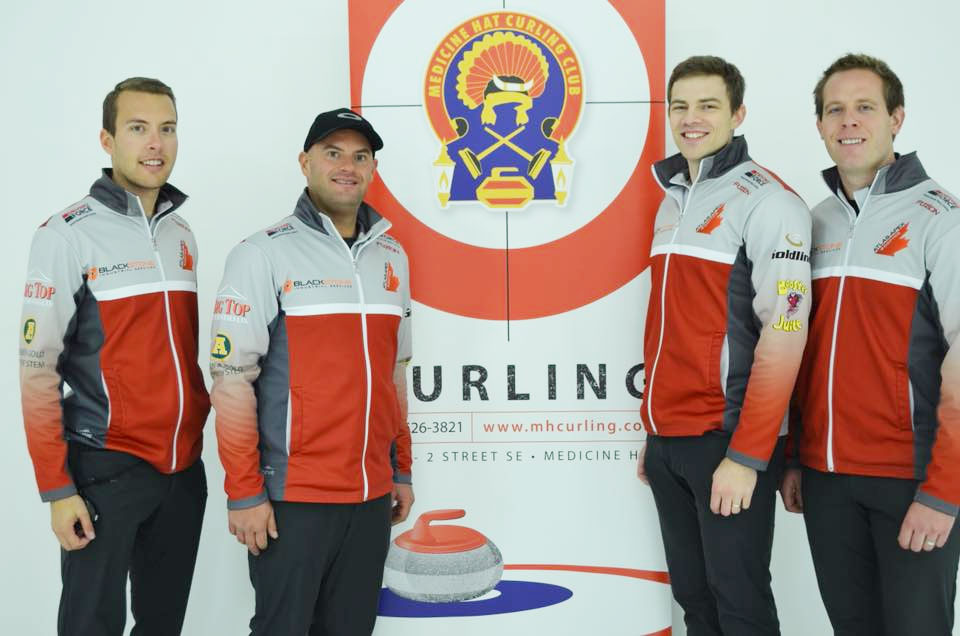 Brendan Bottcher (Edmonton, AB) wins the Medicine Hat Charity Classic, defeating Jamie King (Edmonton, AB) 8-2 at the Medicine Hat Curling Club in Medicine Hat, Canada. Bottcher with Darren Moulding at third, Bradley Thiessen and Karrick Martin on the front end take home the $10,000CDN first place cheque along with 32.390 world ranking points, while King receives $6,000CDN and 25.450 world ranking points for their second place finish.

Starting with hammer, Bottcher scored 2 in the first end, then forced King to a single in the second end. Bottcher then added 3 in the third end for a 5-1 lead. After a blank end, King scored a single the fifth end with Bottcher scoring 3 in the sixth end to lock up the 8-2 win.

In the semifinals, Bottcher defeated Josh Heidt (Saskatoon, SK) 8-1 and King defeated Karsten Sturmay (Edmonton, AB) 5-4. Sturmay and Heidt earned $4,000CDN and 19.666 ranking points for their semifinal finishes. In the quarterfinals, Bottcher defeated Adam Casey (Regina, SK) 6-3, King defeated Brent Pierce (New Westminster , BC) 6-5 in an extra end, while Heidt defeated Jason Ackerman (Regina, SK) 8-0 and Sturmay defeated Ted Appelman (Edmonton, AB) 6-1. Ackerman, Appelman, Pierce and Casey earned $2,500CDN along with 13.882 ranking points for their quarterfinal finishes.

Bottcher went 4-2 in the 23 team triple knockout qualifying round. In their opening game, Bottcher defeated Sean Geall (Kelowna, BC) 6-1, then won against Ackerman 6-1, then losing their next game to Heidt 7-4. Bottcher lost again to Pierce 7-5, then responded with a 10-2 win over Adam Norget (Edmonton, AB) to advance to a C-Qualifier game where they won 7-1 against Jason Jacobson (Saskatoon, SK) to claim their playoff berth.