David Bohn wins Atkins Curling Supplies Classic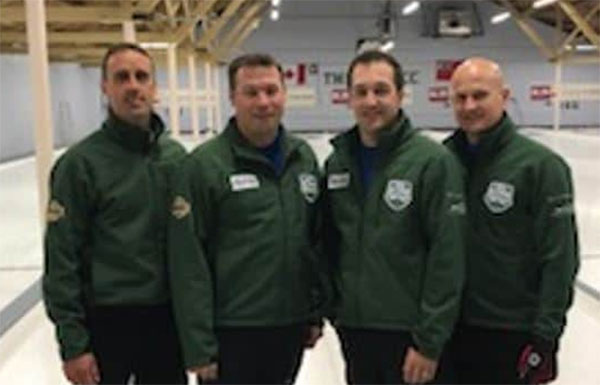 David Bohn (Winnipeg, MB) wins the Atkins Curling Supplies Classic, defeating Jordan Smith (Winnipeg, MB) 4-3 at the Assiniboine Memorial Curling Club in Winnipeg, Canada. Bohn with Justin Richter at third, Tyler Forrest and Bryce J. McEwen on the front end take home the $2,000CDN first place cheque along with 18.968 world ranking points, while Smith receives $1,500CDN and 14.903 world ranking points for their second place finish.

Starting with hammer, Bohn blanked the first end, got on the board scoring 1 in the second end, then added a steal in the third end. Smith scored a single in the fourth end to trail 2-1, then forced Bohn to a single in the fifth end. After a blank end, Smith scored 2 in the seventh end, with Bohn scoring a single in the eighth end for the 4-3 win.

In the semifinals, Bohn defeated Tanner Lott (Winnipeg Beach, MB) 7-4 and Smith defeated Dennis Bohn (Winnipeg, MB) 6-4. Lott and Bohn earned $1,050CDN and 11.516 ranking points for their semifinal finishes. In the quarterfinals, Bohn defeated Hayden Forrester (winnipeg, MB) 6-0, Smith defeated Julien Leduc (Winnipeg, MB) 5-2, while Lott defeated JT Ryan (Winnipeg, MB) 7-6 in an extra end and Bohn defeated Riley Smith (Winnipeg, MB) 4-2. Ryan, Leduc, Forrester and Riley Smith earned $800CDN along with 6.097 ranking points for their quarterfinal finishes.

Bohn went 2-1 in the 14 team triple knockout qualifying round. In their opening game, Bohn defeated Sean Grassie (Winnipeg, MB) 5-4, losing their next game to Smith 10-4, then qualifying through the B-side with a 6-3 win over Trevor Loreth (Winnipeg, MB).