Heath McCormick wins St. Paul Cash Spiel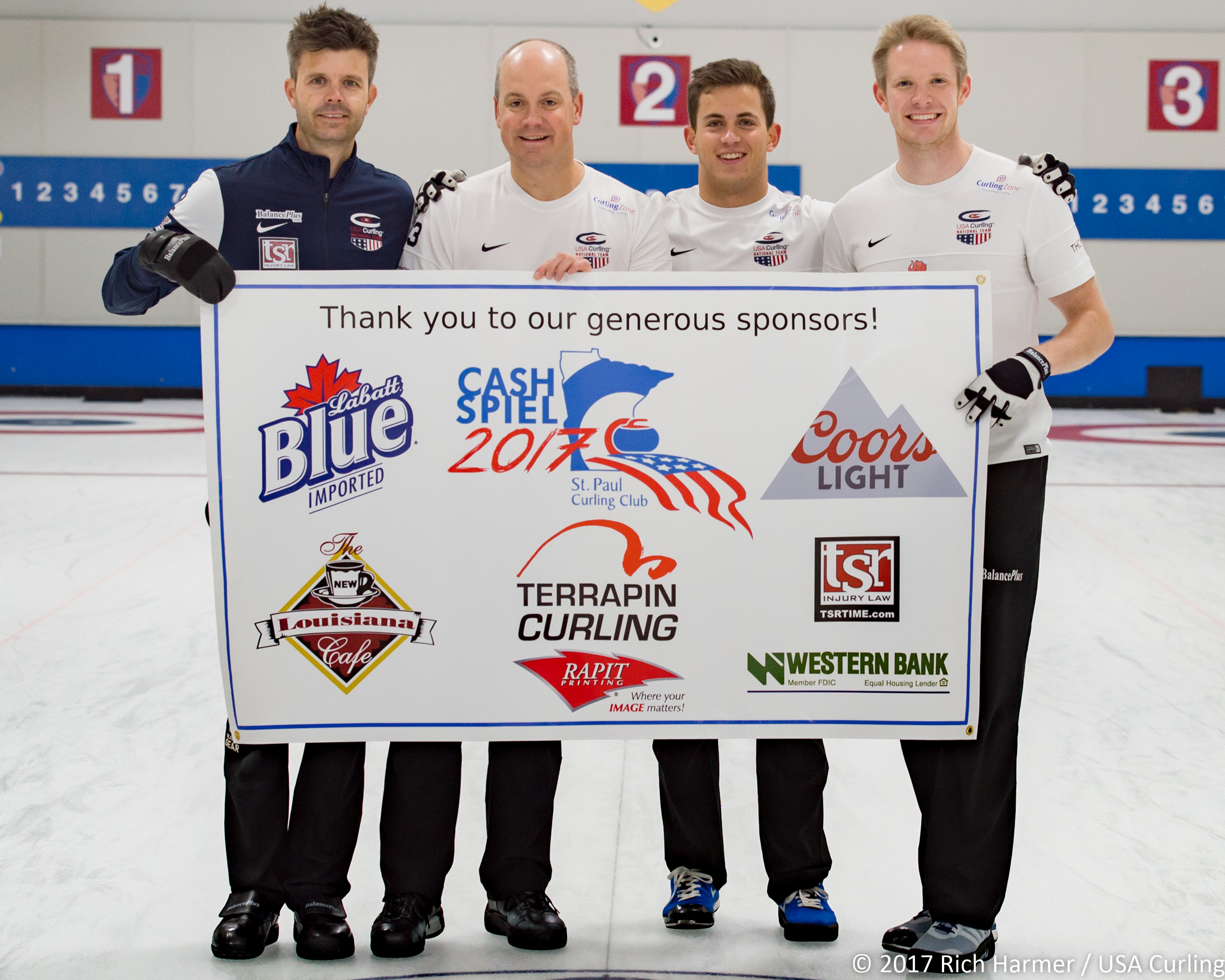 Heath McCormick (Blaine, Minnesota) wins the St. Paul Cash Spiel, defeating Sean Murray (Blaine, Minnesota) 5-4 at the St. Paul Curling Club in St. Paul, United States. McCormick with Rich Ruohonen at third, Korey Dropkin and Thomas Howell on the front end take home the $5,005CDN first place cheque along with 23.274 world ranking points, while Murray receives $3,128CDN and 18.286 world ranking points for their second place finish.

Starting with hammer, McCormick scored 1 in the first end. After a blank end, Murray scored a single the third end, then added a steal in the fourth end. McCormick scored 2 in the fifth end to take a 3-2 lead, then added a steal in the sixth end. Murray scored 2 in the seventh end to tie the game at 4 but McCormick scored a single in the eighth end for the 5-4 win.

In the semifinals, McCormick defeated Craig Brown (Madison, Wisconsin) 7-6 and Murray defeated Bill Stopera (New York) 7-4. Stopera and Brown earned $2,002CDN and 14.130 ranking points for their semifinal finishes. In the quarterfinals, McCormick defeated Todd Birr (Blaine, Minnesota) 8-2, Murray defeated Alex Leichter (Boston, Massachusetts) 7-6, while Stopera defeated Colin Koivula (Thunder Bay, Ontario) 8-5 and Brown defeated Brady Clark (Seattle, Washington) 6-4 in an extra end. Clark, Birr, Leichter and Koivula earned $1,251CDN along with 9.974 ranking points for their quarterfinal finishes.

McCormick went 4-0 in the 22 team round robin pools qualifying round. In their opening game, McCormick defeated Darryl Horsman (Phoenix, Arizona) 5-3, won against Stopera 7-5, Scott Dunnam (Minneapolis, Minnesota) 8-3 and Josh Moore (Mapleton, Minnesota) 5-0 in their final qualifying round match.