Rui Liu wins Direct Horizontal Drilling Fall Classic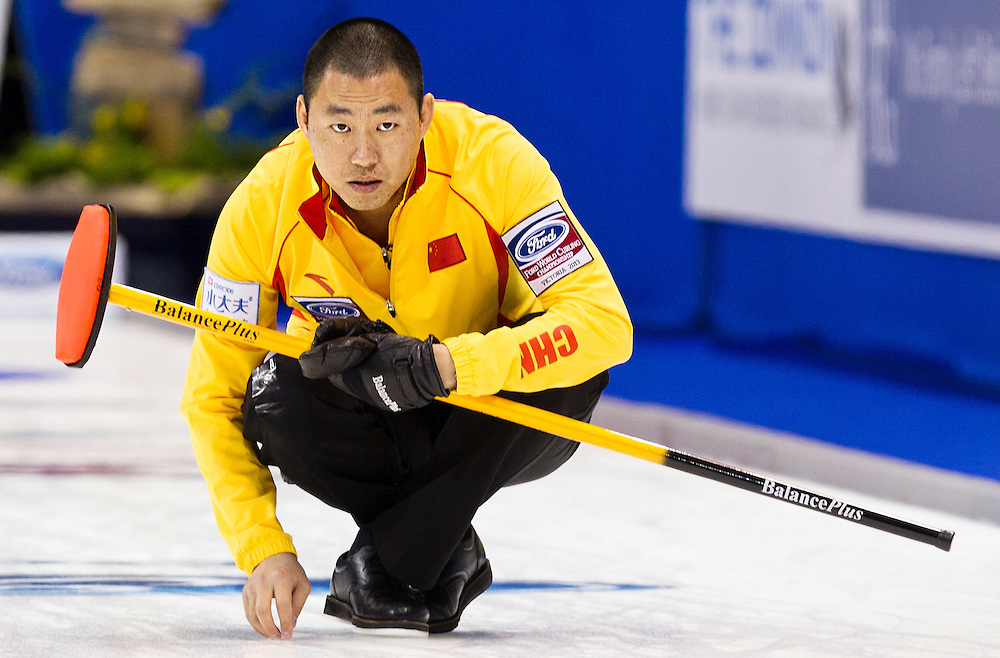 Rui Liu (Harbin, China) wins the Direct Horizontal Drilling Fall Classic, defeating Kevin Koe (Calgary, AB) 6-2 at the Crestwood Curling Club in Edmonton, Canada. Liu with Xiao Ming Xu at third, Dongxu Jiang and Jia Liang Zang on the front end take home the $12,000CDN first place cheque along with 57.641 world ranking points, while Koe receives $9,000CDN and 45.289 world ranking points for their second place finish.

Starting with hammer, Liu blanked the first end, got on the board scoring 2 in the second end, then forced Koe to a single in the third end. Liu scored 3 in the fourth end to extend their lead to 5-1, then added a steal in the fifth end. Koe scored a single in the sixth end, conceding the game to Liu.

In the semifinals, Liu defeated Adam Casey (Regina, SK) 7-6 and Koe defeated Pat Simmons (Winnipeg, MB) 3-2. Simmons and Casey earned $6,500CDN and 34.996 ranking points for their semifinal finishes. In the quarterfinals, Liu defeated Reid Carruthers (Winnipeg, MB) 5-4, Koe defeated John Morris (Vernon, BC) 5-3, while Simmons defeated Steve Laycock (Saskatoon, SK) 5-2 and Casey defeated Colton Flasch (Saskatoon, SK) 7-3. Laycock, Flasch, Carruthers and Morris earned $4,000CDN along with 24.703 ranking points for their quarterfinal finishes.

Liu went 3-0 in the 24 team triple knockout qualifying round. In their opening game, Liu defeated Jason Ackerman (Regina, SK) 5-4, won against Morris 8-7, then against Yusuke Morozumi (Karuizawa, Japan) 5-0 in their A Qualifier match to reach the playoffs.