Julie Tippin wins KW Fall Classic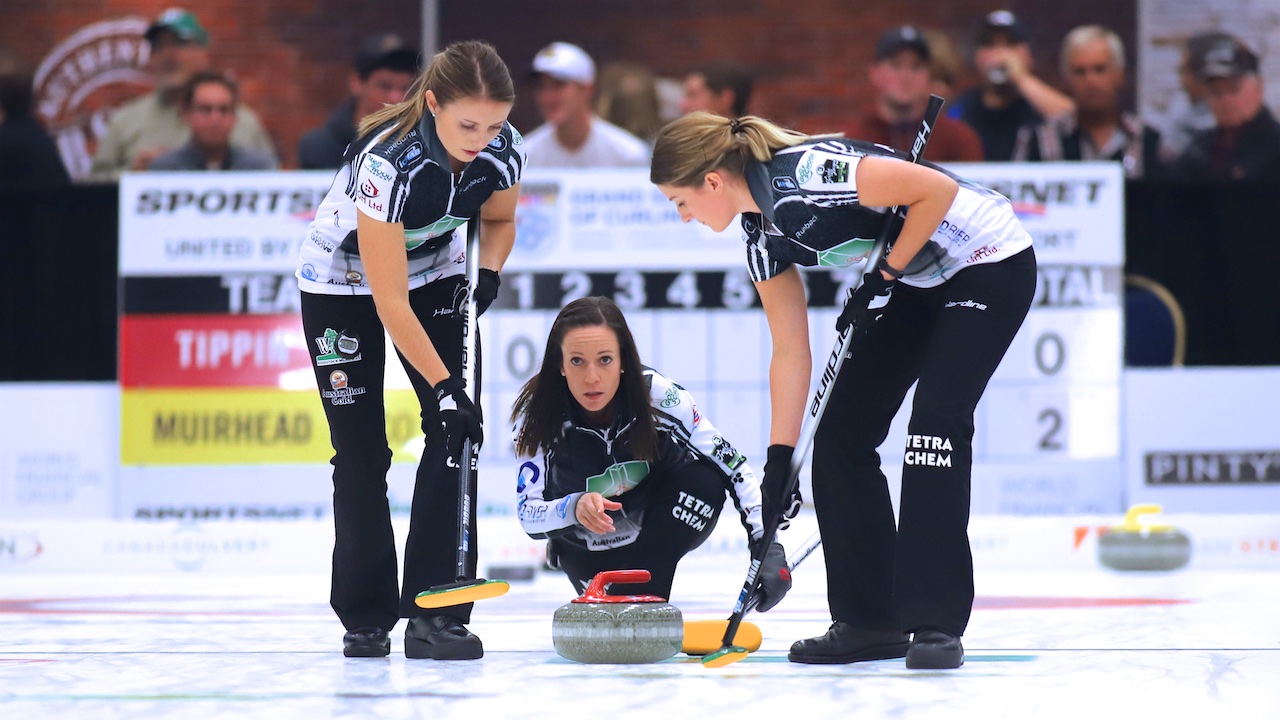 Julie Tippin (Woodstock, ON) wins the KW Fall Classic, defeating Susan Froud (Waterloo, ON) 7-2 at the K-W Granite Club in Waterloo, Canada. Tippin with Chantal Duhaime at third, Rachelle Vink and Tess Bobbie on the front end take home the $2,500CDN first place cheque along with 29.474 world ranking points, while Froud receives $1,775CDN and 23.158 world ranking points for their second place finish.

Starting with hammer, Tippin blanked the first end, then got on the board scoring 2 in the second end. The teams traded singles to extend Tippin's lead to 3-1, who then added a steal of 2 in the fifth end to break open the game. Froud scored a single in the sixth end, after which Tippin responded in the seventh end scoring 2 for handshakes and the 7-2 win.

In the semifinals, Tippin defeated Tracy Fleury (Sudbury, ON) 3-2 in an extra end and Froud defeated Sherry Middaugh (Coldwater, ON) 8-6. Middaugh and Fleury earned $1,250CDN and 17.895 ranking points for their semifinal finishes. In the quarterfinals, Tippin defeated Cathy Auld (Toronto, ON) 8-2, Froud defeated Jacqueline Harrison (Mississauga, ON) 4-3 in an extra end, while Fleury defeated Danielle Inglis (Toronto, ON) 7-2 and Middaugh defeated Emma Wallingford (Ottawa, ON) 8-4. Inglis, Wallingford, Auld and Harrison earned $650CDN along with 12.632 ranking points for their quarterfinal finishes.

Tippin went 4-0 in the 15 team round robin pools qualifying round. In their opening game, Tippin defeated Jaimee Gardner (Hamilton, ON) 7-5, won against Fleury 9-7, Katelyn Wasylkiw (Unionville, ON) 6-4, and Grace Francisci (oakville, ON) 5-3 to advance to the playoffs undefeated.