Brad Jacobs wins AMJ Campbell Shorty Jenkins Classic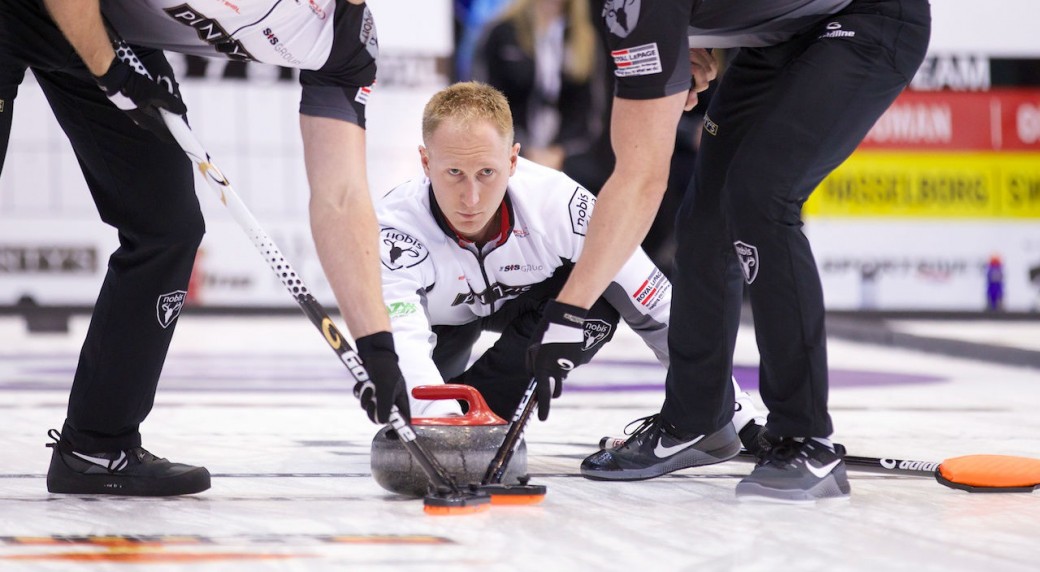 Brad Jacobs (Sault Ste Marie, ON) wins the AMJ Campbell Shorty Jenkins Classic, defeating Mike McEwen (Winnipeg, MB) 3-1 at the Cornwall Curling Club in Cornwall, Ontario. Jacobs with Ryan Fry at third, E.J. Harnden and Ryan Harnden on the front end take home the $15,300CDN first place cheque along with 74.157 world ranking points, while McEwen receives $10,500CDN and 58.266 world ranking points for their second place finish.

After a first end blank, Jacobs stole 1 in the second end to take an early lead, then forced McEwen to a single in the third end. Jacobs scored 2 in the fourth end to extend lead to 3-1 which they held onto for the rest of the game running McEwen out of stones in the 8th end.

In the semifinals, Jacobs defeated Greg Drummond (Stirling, SCO) 6-3 and McEwen defeated Steffen Walstad (Oppdal, NOR) 5-2. Walstad won $6,400CDN, while Drummond won $6,300CDN along 45.024 ranking points for their semifinal finishes. In the quarterfinals, Jacobs defeated Peter De Cruz (Geneva, SUI) 5-4, McEwen defeated Glenn Howard (Islington, ON) 7-1, while Drummond defeated Sebastien Robillard (Ottawa, ON) 8-6 and Walstad defeated Kyle Smith (Perth, SCO) 6-5. De Cruz won $4,500CDN, Robillard won $4,400CDN, while Smith and Howard earned $4,300CDN along with 31.781 ranking points for their quarterfinal finishes.

Jacobs went 3-2 in the 24 team round-robin pools qualifying round. In their opening game, Jacobs defeated John Shuster (Duluth, USA) 6-3, losing their next game to Robillard 7-5, responding with a 4-2 win over Jamie Murphy (Halifax, NS). Jacobs dropped their next game to McEwen 5-3, but responded with a 5-1 win over Craig Brown (Madison, USA) in their final qualifying round match. A large tiebreaker at 3-2 was the result, but Jacobs snuck into the 8th spot in the playoffs due to his combined shootout score.