Rachel Homan wins Boost National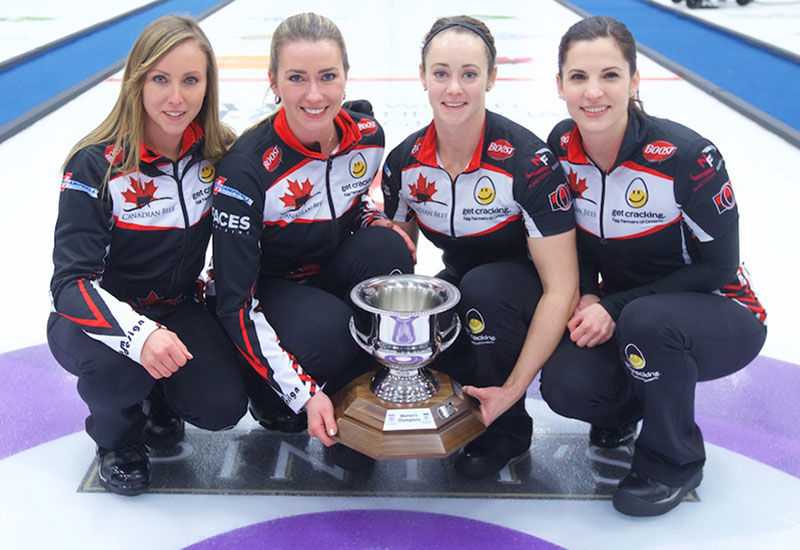 Rachel Homan (Ottawa, Ontario) wins the Boost National, defeating Kerri Einarson (Winnipeg, MB) 4-1 at the Conception Bay South Arena in Conception Bay South, Newfoundland and Labrador. Homan with Emma Miskew at third, Joanne Courtney and Lisa Weagle on the front end take home the $30,000CDN first place cheque along with 88.074 world ranking points, while Einarson receives $18,000CDN and 64.588 world ranking points for their second place finish.

Starting with hammer, Homan blanked the first end, got on the board scoring 1 in the second end. Homan added steals in the third and fourth ends. After a blank end, Homan stole another point the sixth end, then forced Einarson to a single in the seventh end to hold a 4-1 lead into the final end where Homan ran Einarson out of stones for the win.

In the semifinals, Homan defeated Jennifer Jones (Winnipeg, Manitoba) 6-2 and Einarson defeated Silvana Tirinzoni (Aarau, Switzerland) 8-3. Tirinzoni and Jones earned $12,000CDN and 49.909 ranking points for their semifinal finishes. In the quarterfinals, Homan defeated Jacqueline Harrison (Toronto, Ontario) 6-4, Einarson defeated Anna Hasselborg (Sundbyberg, Sweden) 8-3, while Tirinzoni defeated Satsuki Fujisawa (Kitami, Japan) 9-6 and Jones defeated Eve Muirhead (Stirling, Scotland) 5-2. Hasselborg, Fujisawa, Muirhead and Harrison earned $9,000CDN along with 35.230 ranking points for their quarterfinal finishes.

Homan went 3-1 in the 15 team round robin pools qualifying round. In their opening game, Homan defeated Casey Scheidegger (Lethbridge, Alberta) 5-3, then won against Harrison 6-3 going on to lose their next game to Muirhead 8-5. Homan bounced back with a 6-5 win over Einarson in their final qualifying round match. to reach the playoff round.