Brad Gushue wins Princess Auto Elite 10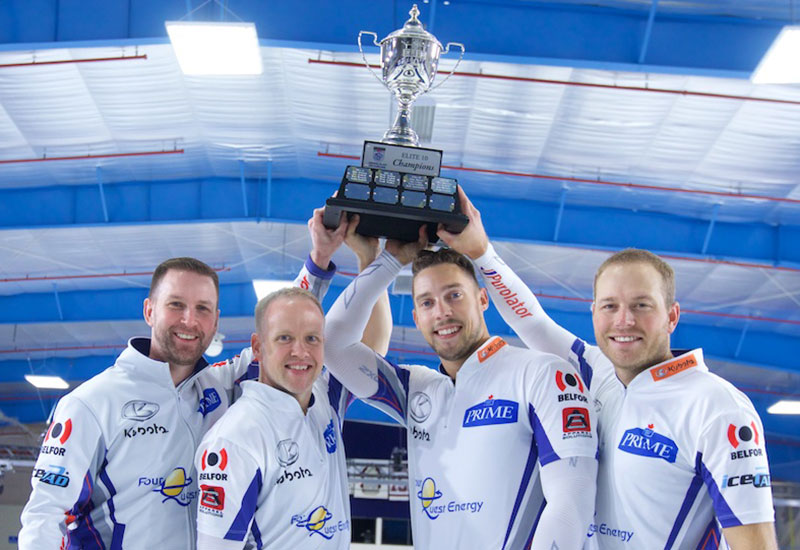 Brad Gushue (St. John's, NL)(Photo: Anil Mungal) wins the Princess Auto Elite 10, defeating Reid Carruthers (Winnipeg, MB) 1UP at the Thames Campus Arena in Chatham-Kent, Ontario. Gushue with Mark Nichols at third, Brett Gallant and Geoff Walker on the front end take home the $26,000CDN first place cheque along with 79.432 world ranking points, while Carruthers receives $19,500CDN and 58.250 world ranking points for their second place finish.

After pushing the first 2 ends, Gushue stole the third end to go 1UP on Carruthers. After another 2 pushed ends, Gushue stole the sixth end to go 2UP. Carruthers bounced back scoring 2 in the seventh end to close the gap, but Gushue held on for the 1UP win.

In the semifinals, Gushue defeated Brad Jacobs (Sault Ste Marie, NONT) 2UP and Carruthers defeated John Epping (Toronto, ON) in a shootout. Epping won $12,500CDN, while Jacobs won $12,000CDN along 45.011 ranking points for their semifinal finishes. In the quarterfinals, Epping defeated Glenn Howard (Penetanguishe, ON) 4&3 while Jacobs defeated Kevin Koe (Calgary, AB) 3&2. Koe, Howard earned $10,000CDN along with 15.886 ranking points for their quarterfinal finishes.

Gushue went 3-1 in the 10 team round robin pools qualifying round. In their opening game, Gushue defeated Jason Gunnlaugson (Winnipeg, MB) 3&2, losing their next game to Howard 1UP, then responded with a 4&2 win over Epping. Gushue won against Bruce Mouat (Stirling, SCO) 2&1 in their final qualifying round match.