Nicky Kaufman wins Avonair Cash Spiel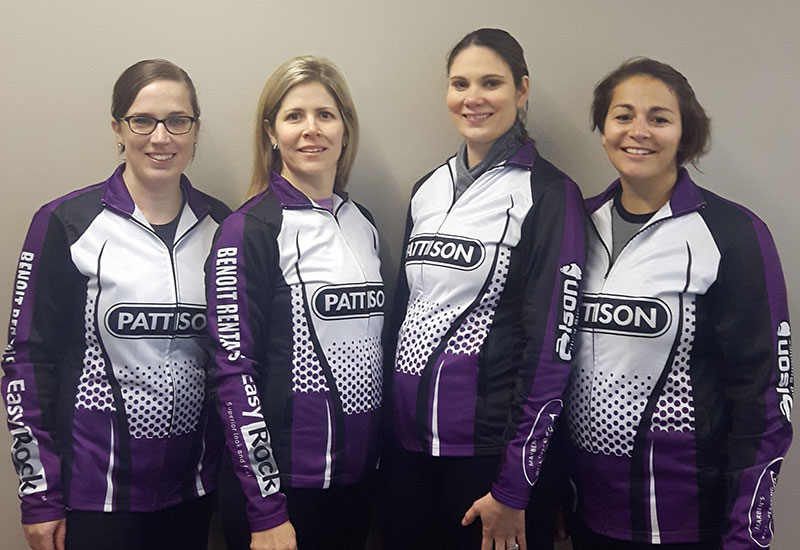 Nicky Kaufman (Edmonton, AB) wins the Avonair Cash Spiel, defeating Tiffany Steuber (Edmonton, AB) 5-1 at the Avonair Curling Club in Edmonton, Canada. Kaufman with Pam Appelman at third, Holly Baird and Stephanie Enright on the front end take home the $2,500CDN first place cheque along with 20.465 world ranking points, while Steuber receives $1,800CDN and 15.008 world ranking points for their second place finish.

Starting with hammer, Steuber scored 1 in the first end, then forced Kaufman to a single in the second end. Kaufman stole 2 in the third end tp take a 3-1 lead. After a blank end, Kaufman stole the fifth end, then stole another point in the sixth end en-route to a 5-1 win.

In the semifinals, Kaufman defeated Marla Sherrer (Lacombe, Alberta) 11-4 and Steuber defeated Selena Sturmay (Edmonton, Alberta) 7-2. Sherrer and Sturmay earned $1,200CDN and 11.597 ranking points for their semifinal finishes. In the quarterfinals, Kaufman defeated Jodi Marthaller (Calgary, Alberta) 6-2, Steuber defeated Kayla Skrlik (Calgary, Alberta) 4-3, while Sherrer defeated Krysta Hilker (Edmonton, Alberta) 5-4 and Sturmay defeated Kerry Galusha (Yellowknife, Northwest Territories) 5-4. Galusha, Marthaller, Hilker and Skrlik earned $600CDN along with 8.186 ranking points for their quarterfinal finishes.

Kaufman went 3-0 in the 16 team triple knockout qualifying round. In their opening game, Kaufman defeated Chantele Broderson (Edmonton, Alberta) 6-2, then won against Steuber 6-5, to reach the A-Qualifier game where they won 8-1 against Hilker to advance to the playoff round.