Kerri Einarson wins Morris SunSpiel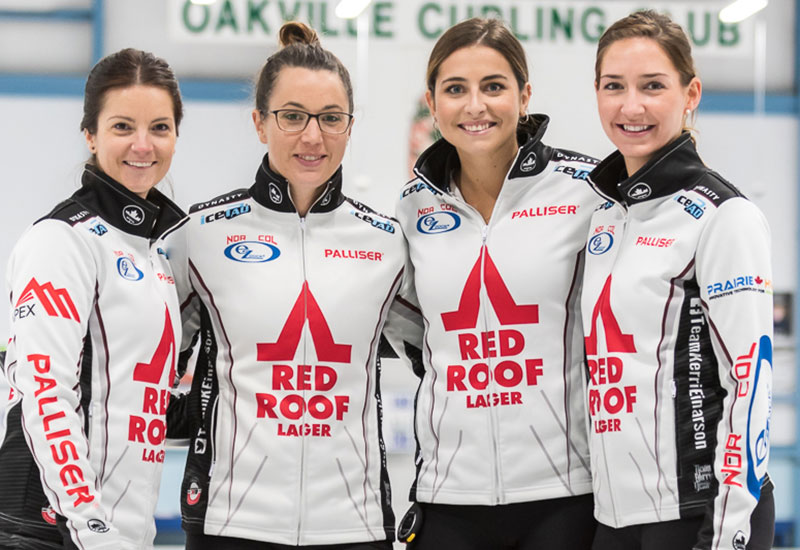 Kerri Einarson (Winnipeg, Manitoba) wins the Morris SunSpiel, defeating Kristy Watling (Winnipeg, Manitoba) 6-3 at the Morris Curling Club in Morris, Canada. Einarson with Val Sweeting at third, Shannon Birchard and Briane Meilleur on the front end take home the $1,800CDN first place cheque along with 23.321 world ranking points, while Watling receives $1,200CDN and 17.102 world ranking points for their second place finish.

For Einarson, the win also clinched a berth into the Manitoba Scotties, to he held in Einarson's hometown of Gimil.

Starting with hammer, Watling blanked the first 2 ends, then got on the board scoring 2 in the third end. Watling forced Einarson to a single in the fourth end, then scored a single in the fifth end to lead 3-1. Einarson turned the game in their favour in the sixth end scoring 3, then after a blank end added a steal of 2 in the eighth end to clinch the 6-3 win.

In the semifinals, Einarson defeated Jennifer Clark-Rouire (Winnipeg, Manitoba) 5-3 and Watling defeated Terry Ursel (Morris, Manitoba) 9-6. Clark-Rouire and Ursel earned $660CDN and 13.215 ranking points for their semifinal finishes.

Einarson went 3-1 in the 10 team round robin - pools qualifying round. In their opening game, Einarson defeated Patsy Gregoire (Winnipeg, MB) 9-1, won against Beth Peterson (Winnipeg, MB) 6-1, and then won against Hayley Bergman (Morris, MB) 8-3, before losing their next game to Watling 9-2 in their final qualifying round match.