Tyler Tardi wins King Cash Spiel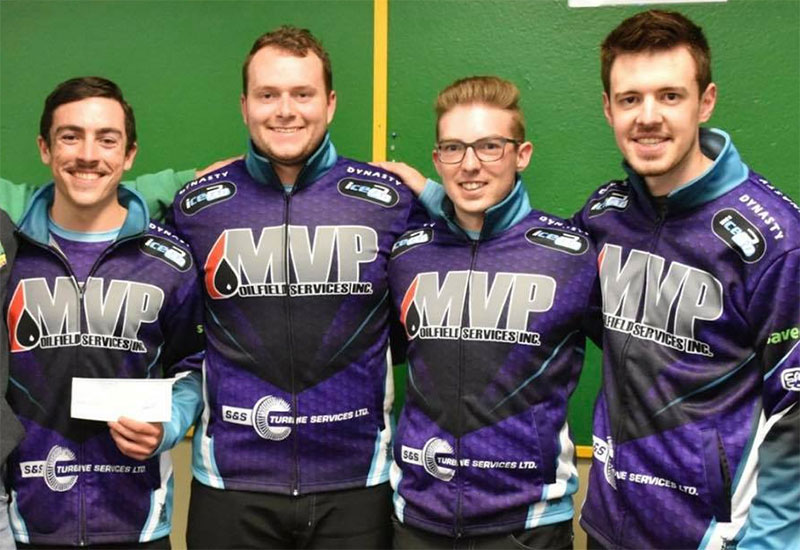 Tyler Tardi (Langley, BC) wins the King Cash Spiel, defeating Josh Barry (Vancouver, BC) 6-2 at the Golden Ears Curling Club in Maple Ridge, British Columbia. Tardi with Sterling Middleton at third, Matthew Hall and Alex Horvath on the front end take home the $4,500CDN first place cheque along with 15.174 world ranking points, while Barry receives $2,500CDN and 11.128 world ranking points for their second place finish.

Starting with hammer, Tardi scored 1 in the first end, then added a steal in the second end for the 2-0 lead. After blanking 2 ends, Barry scored 2 in the fifth end to tie the game at 2. Tardi blanked the sixth end, then scored 4 in the seventh end for handshakes and the 6-2 win.

In the semifinals, Tardi defeated Daniel Wenzek (Langley, BC) 8-4 and Barry defeated Sean Geall (Kelowna, BC) 7-4. Wenzek and Geall earned $1,500CDN and 8.599 ranking points for their semifinal finishes.

Tardi went 4-1 in the 12 team round robin - pools qualifying round. In their opening game, Tardi lost 7-6 to Wenzek, then responded with a 5-4 win over Brayden Carpenter (New Westminster, BC). Tardi then won against Cody Tanaka (Richmond, BC) 6-3, against Adam Cseke (Penticton, BC) 6-0, and stole an 8-ender against Stephen Schneider (Vancouver, BC) en-route to a 10-0 win in their final qualifying round match.