Yuta Matsumura wins Oakville Fall Classic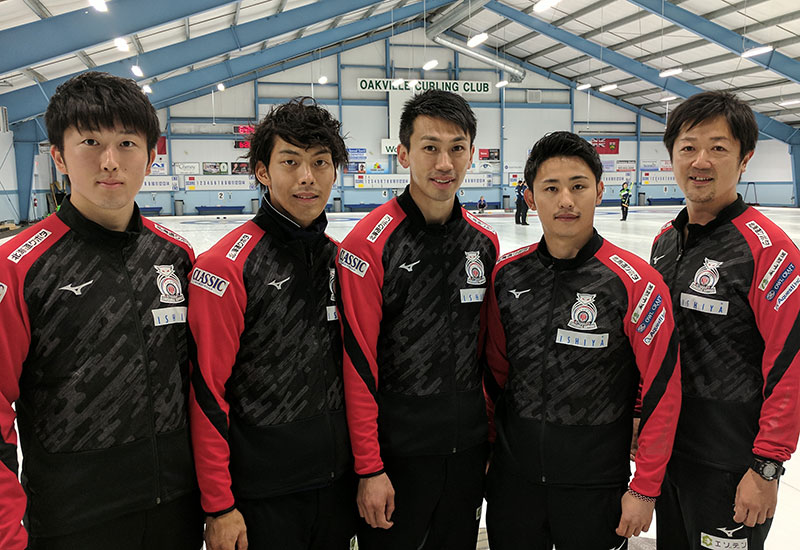 Yuta Matsumura (Sapporo, Japan) wins the Oakville Fall Classic, defeating Matt Dunstone (Regina, SK) 9-2 at the Oakville Curling Club in Oakville, Canada. Matsumura take home the $3,000CDN first place cheque along with 42.030 world ranking points, while Dunstone receives $2,000CDN and 30.822 world ranking points for their second place finish.

Starting with hammer, Dunstone blanked the first end, then got on the board settling for 1 in the second end after Matsumura made a game saving tap on his last shot. Matsumura took control of the game in the third end scoring 3, then forced Dunstone into a single point in the fourth end to lead 3-2. Matsumura added three more in the fifth end, then added a steal of 3 in the sixth end for the 9-2 win.

In the semifinals, Matsumura defeated Peter De Cruz (Geneve, Switzerland) 7-6 and Dunstone defeated Rich Ruohonen (Blaine, USA) 9-5. De Cruz and Ruohonen earned $1,500CDN and 23.817 ranking points for their semifinal finishes. In the quarterfinals, Matsumura defeated Xiu Yue Ma (Beijing, China) 6-3, Dunstone defeated Ross Paterson (Glasgow, Scotland) 7-4, while De Cruz defeated Yannick Schwaller (Bern, Switzerland) 7-5 and Ruohonen defeated Scott McDonald (Kingston, Ontario) 7-2. Schwaller, McDonald, Ma and Paterson earned $1,000CDN along with 16.812 ranking points for their quarterfinal finishes.