David Bohn wins The Sunova Spiel at East St. Paul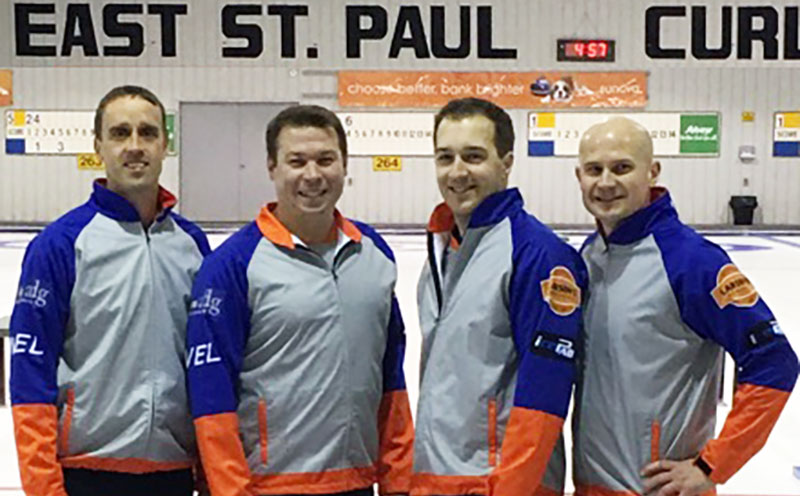 David Bohn (Winnipeg, MB) wins the The Sunova Spiel at East St. Paul, defeating Travis Bale (Winnipeg, MB) 6-4 at the East St. Paul Curling Club in Winnipeg, Canada. Bohn with Justin Richter at third, Tyler Forrest and Bryce McEwen on the front end take home the $2,600CDN first place cheque along with 21.982 world ranking points, while Bale receives $1,800CDN and 17.272 world ranking points for their second place finish.

After a first end blank, Bale stole 1 in the second end to take an early lead, then added another steal in the third end. Bohn scored 3 in the fourth end to take the lead, with Bale responding in the fifth end scoring 2. After blanking 2 ends, Bohn trailed by 1 into the final when where they took 3 for the 6-4 win.

In the semifinals, Bohn defeated Joey Witherspoon (Winnipeg, MB) 6-1 and Bale defeated Braden Calvert (Winnipeg, MB) 8-5. Calvert and Witherspoon earned $1,200CDN and 13.346 ranking points for their semifinal finishes. In the quarterfinals, Bohn defeated Cameron Bryce (Stirling, Scotland) 5-4, Bale defeated Riley Smith (Winnipeg, MB) 8-3, while Witherspoon defeated JT Ryan (Winnipeg, MB) 5-4 and Calvert defeated Pete Fenson (Bemidji, MN, USA) 6-3. Ryan, Fenson, Bryce and Smith earned $800CDN along with 9.421 ranking points for their quarterfinal finishes.

Bohn went 3-0 in the 16 team triple knockout qualifying round. In their opening game, Bohn defeated Curtis McCannell (Pilot Mound, MB) 4-3, won against Kyle Foster (Winnipeg, MB) 5-3, and against Smith 5-3 in the A-Qualifier game to advance to the playoffs.