Aaron Sluchinski wins Black Diamond High River Cash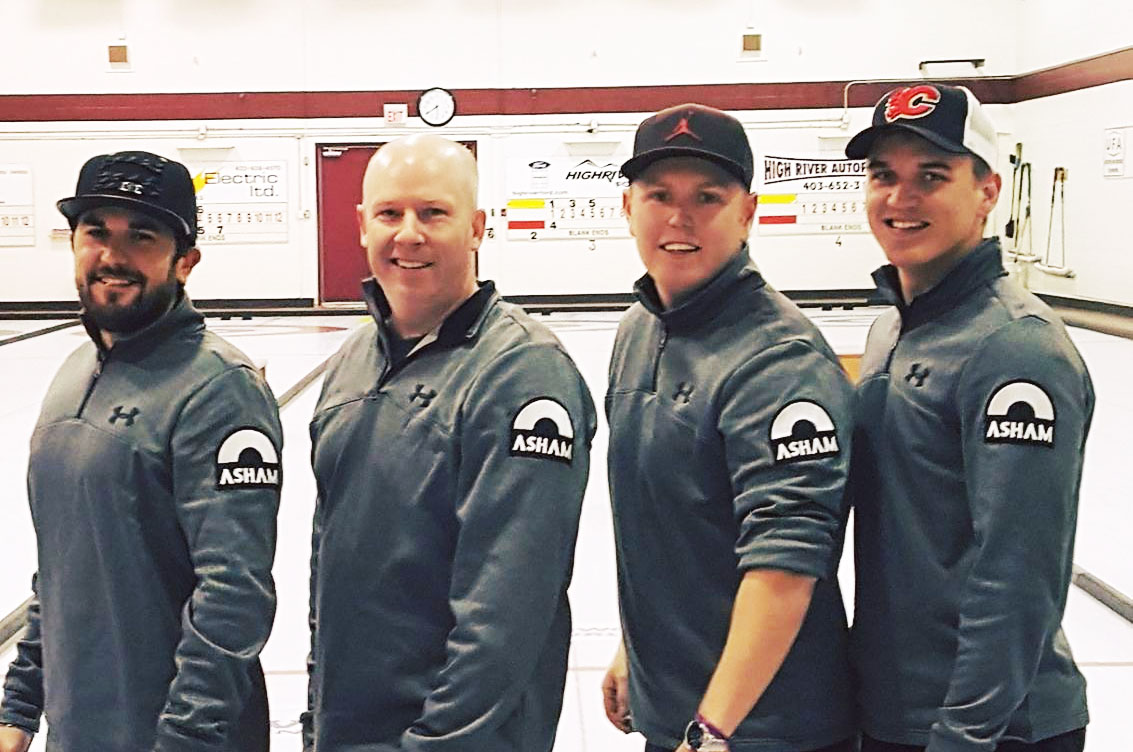 Aaron Sluchinski (Airdrie, AB) wins the Black Diamond High River Cash, defeating Chad Dahlseide (Calgary, AB) 6-1 at the Highwood Curling Club in High River, Alberta, Canada. Sluchinski with Dean Mamer at third, Kerr Drummond and Dylan Webster on the front end take home the $2,000CDN first place cheque along with 11.373 world ranking points, while Dahlseide receives $1,500CDN and 8.936 world ranking points for their second place finish.

Starting with hammer, Sluchinski scored 1 in the first end. After a blank end, Sluchinski stole 2 in the third end, then forced Dahlseide to a single in the fourth end to lead 3-1. Sluchinski scored 2 in the fifth end, then added a steal in the sixth end for the 6-1 win.

In the semifinals, Sluchinski defeated Jeremy Harty (Calgary, AB) 7-3 and Dahlseide defeated Josh Lambden (Calgary, AB) 7-4. Harty and Lambden earned $1,000CDN and 6.905 ranking points for their semifinal finishes. In the quarterfinals, Sluchinski defeated Rob Johnson (Calgary, AB) 7-2, Dahlseide defeated Shinya Abe (Sapporo, Japan) 7-6, while Lambden defeated Trevor Funk (Medicine Hat, AB) 7-4 and Harty defeated Scott Cruickshank (Red Deer, AB) 7-4. Funk, Abe, Cruickshank and Johnson earned $800CDN along with 3.656 ranking points for their quarterfinal finishes.

Sluchinski went 3-0 in the 14 team round robin pools qualifying round. In their opening game, Sluchinski defeated Dahlseide 4-3, won against Harty 8-2, and defeated Lambden 7-5 to advance to the playoff round.