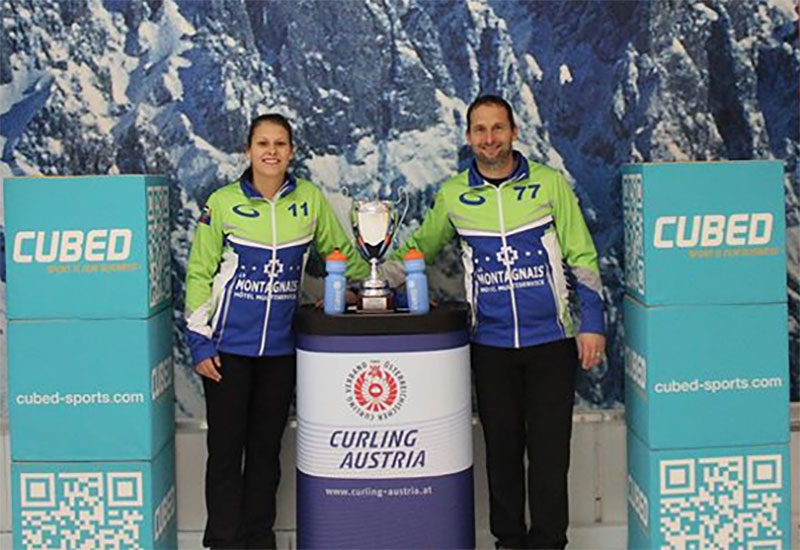 Emilie Desjardins/Robert Desjardins (Chicoutimi, Canada) wins the WCT Austrian Mixed Doubles Cup, defeating Gina Aitken/Scott Andrews (Stirling, Scotland) 7-5 in at the Kitzbuehel Curling Club in Kitzbuehel, Austra.
Central European Time (CET)

Kitzbuehel is going to host the 3nd edition of the WCT AUSTRIAN MD CUP on 18 - 21 Oct 2018. The tournament is part of the WORLD CURLING TOUR and will be played with up to 16 international top Mixed Doubles teams in the 2-Rink Kitzbuehel Curling Club. Beside perfect playing conditions the demands of modern high performance athletes should be the base for our standards. The Austrian Curling Association (CV) and the Kitzbuehel Curlers focus on making your participation at this event as comfortable as possible. CV and Kitzbuehel CC are really looking forward to welcoming you to the AMDC 2018!