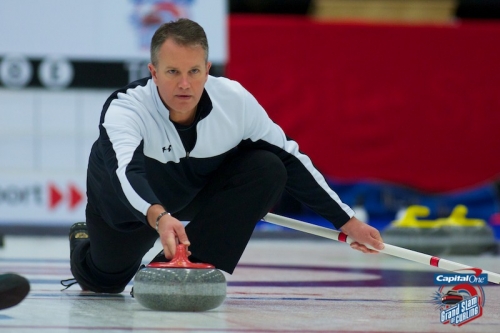 Age: 51
Birthplace: Windsor, Ontario
Resides: Guelph, Ontario
Throws: Right
Profession: Commercial Banker, TD Bank
High School: Assumption High School, Windsor, Ontario
College/University: University of Windsor
Biography
In Own Words:
My parents introduced me to the game when I was 10 years old. My father has always reminded me that curling is "one of very few lifetime recreations". After 36 years, I still have a passion for the game, enjoy the competition, and have met many friends. It is also enjoyable to watch the game from behind the glass as my 15 & 17 year old boys learn the game.

Curling Highlights:
1996 Brier (second for Bob Ingram, Ontario)
1994 Canadian Mixed (second for Bob Ingram, Ontario)
7 time participant in the Ontario Men's Championship (once at lead, three times @ second, once @ vice, and twice as skip).
2011-2012 Ontario Tour Money Leader.